Pack of 6 Filter Logic FL601T cartridges compatible with Brita classic and more - Easy to use and efficient!
In stock, dispatched within 48h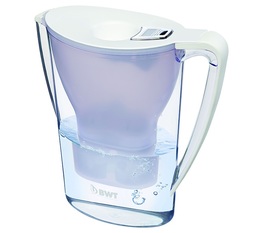 Perfect Water Tea & Coffee filter jugs are the only ones on the market to filter out impurities while maintaining magnesium content. Its Opti-date system provides an accurate count of the number of refills and time since you last changed the filter. Capacity: 2.7L
In stock, dispatched within 48h
Replacement water filters suitable for CASO rapid water dispenser HW40. For the improvement of water quality and reduction of the formation of limestone.
In stock, dispatched within 48h