MaxiSummer Special Offer:
Spend 39£ in this special summer selection and get a FREE MUG*!
(only 20 left!) +
10% OFF
with code
10SUMMER
- until 08/08/22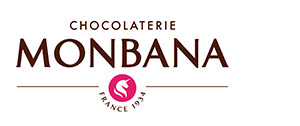 Monbana chocolates'  mission is to discover new chocolate flavours and share them with the world.

Their passion for excellence drives Monbana to create new ranges of fine chocolates , pralines and ganaches to seduce the biggest foodies.

Monbana is the chocolate specialist, with an expertise ranging from chocolate powder to confectionery .