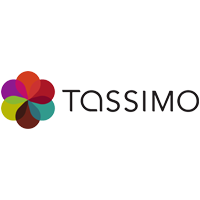 TASSIMO is a machine made to prepare your favourite drink at the touch of one button.
With TASSIMO, vary your pleasure with a large range of coffees, teas and tasty drinks.
TASSIMO machines works exclusively with TASSIMO pods (T-Discs) and includes an intelligent bar code recognition system. 
Find your favourite Tassimo T-Discs on MaxiCoffee !