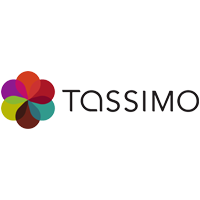 Tassimo is a single-serve coffee machine system that lets you make a wide range of drinks at the touch of a button, using special Tassimo T-disc pods. 
Enjoy a large range of drinks : coffees, teas, chocolate drinks etc...
Tassimo machines work exclusively with Tassimo T-Discs and feature an intelligent barcode recognition system.
We offer a wide range of Tassimo T-Discs pods at the best prices, from small packs to bigger ones!  
Product(s) 1 to 44 / 44 (in total)