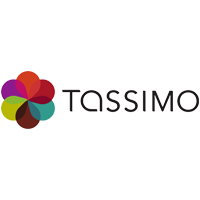 Choose your next Tassimo Pods
Tassimo pods also called Tassimo T-disc are made for a single-serve coffee machine system that lets you make hot drinks at the touch of a button.
Enjoy a wide range of drinks : coffee, tea, hot chocolate and find your favourite Tassimo pods brands like Twinnings, Suchard, Milka, L'Or or Grand Mère. Tassimo machines work exclusively with Tassimo pods and feature an intelligent barcode recognition system. We offer a wide range of Tassimo pods at the best prices , from small packs to bigger ones! Find other types of coffee .
Tassimo pods coming back in stock soon
You can't choose an automatic machine with freshly roasted coffee beans? Then Tassimo pods are a good alternative because they are perfectly sealed and guarantee a cup with the aroma of freshly ground coffee . The Tassimo pods are coffee pods that can be recognized by their unique name: " T-discs ". Equipped with an intelligent bar code, the T-disc is the capsule that allows you to obtain the ideal drink, with disconcerting simplicity and in a very short time, 30 seconds is enough?
Of course, the T-discs are part of the "intelligent brew" technology that Tassimo has developed for its machines. In the manner of baristas , the system optimises, after reading the bar code on the Tassimo pod , the result in the cup delivered by taking into account the following elements in the preparation:
- Temperature
- Quantity of water
- Roasting time

For you, this clearly simplifies the use of your machine on a daily basis and you will almost only have to taste it and enjoy it! In fact, the simple press of the START button is enough for the Tassimo pod to give you the best result in a cup with a rich and consistent taste at any time of the day!
For your Tassimo machine , there is a wide range of hot drinks available for breakfast such as a Cadbury Hot Chocolate , after meals and snacks and their quantity from 40 to almost 250 ml will not indicate otherwise. With its range of inexpensive capsules and a Tassimo pod price of around 0.15 cents , gourmets and coffee purists alike will be served with, among other things, long coffees , teas , hot chocolates or latte macchiato to name just a few...
We offer packaging of 16 T-discs , and even 80 T-discs so that this machine is operational when you want to get together with your friends and family. In the same logic of satisfying young and old, you will find your favourite brands such as Milka , Oreo or L'or . Items such as café au lait , Teatime green tea or Café Colombie Jacques Vabre are also available on Maxicoffee for the pleasure of our customers.
Of course, a wide range of Tassimo capsules means storing T-discs at home. We therefore offer you Tassimo pod holders which, in addition to their aesthetic appearance (chrome or stainless steel), are also practical with their rotating or fixed function. This way, all the drinks will be within reach, so no more disorganised storage of Tassimo capsules .
A range of maintenance products is also available at the time of purchase and throughout the life of your machine on our online site. These products ensure that the machine works properly and delivers a quality coffee without any hitch. Tassimo descaling is usually carried out every two months using the descaling tablets , but rest assured that Tassimo machines are programmed to assist you and have a cleaning programme.
If you want to make your life easier, try the Tassimo pods , which have only one advantage: they won't make you ask any more questions. Have you ever thought about which Tassimo coffee to get?