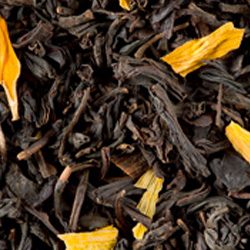 Loose Leaf Tea
Fanny, our tea expert, has selected a wide range of teas :  black tea , green tea , white tea ,  flavoured tea , as well as infusions & herbal teas
You will be spoilt for choice! All the best brands of tea from France are available : Dammann , Comptoir Français du thé , P alais des thés ... as well as known brands from other countries. 
Loose leaf tea is currently very popular, and this selection is aimed at bringing tea's gastronomic and cultural wealth to a wider audience.
For the perfect tea experience, do not miss our selection of tea infusers and tea accessories !