BRITA has been committed to the field of water filtration for fifty years and is concerned about the future of our main source of life on earth : Water. Discover our range of filter cartridges to purify your water of all impurities and limescale to maintain your coffee machine. Domestic and professional range of Brita products.
Brita | Water Filtering products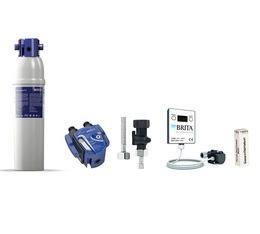 A complete filtration kit for professionals by BRITA. To connect your coffee machine to the water supply. Filter up to 4750L.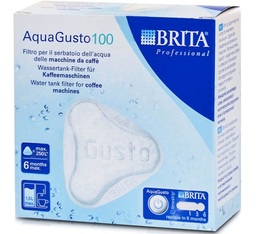 The BRITA AquaGusto 100 is a universal water filter for professional coffee machines with a water tank. It can filter up to 100L of water.
Product(s) 1 to 2 / 2 (in total)