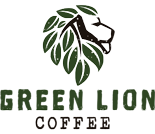 Green Lion Coffee offers coffee beans cultivated with respect for environmental values and bio-diversity.
Once selected, the coffee beans are roasted in France, following the purest tradition. Each terroir is carefully worked to find the ideal recipe.
Green Lion Coffee products come from from responsible & committed farming. They will satisfy coffee lovers who want to indulge with a clear conscience.
Discover Green Lion Coffee exclusively on MaxiCoffee.com