Wholesale Syrups & Topping Sauces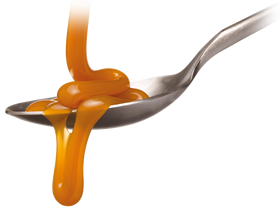 Discover our Syrups & Topping Sauces in bulk format
The use of syrups or topping sauces alone or with suitable equipment (mini dosing bottle or latte art set for example) offers you the possibility to draw on your Coffee Shop Drinks chocolate, coffee and tea.
Hazelnut, caramel, White chocolate, vanilla and bubble gum are now at your fingertips to create new taste experiences. All that remains is to discover our range of products... and surprise your customers with hot or cold drinks. Equip yourself with the biggest brands: Monin, Mullion, Sweetbird...
Syrup/Topping for professionals coming back in stock soon
Product(s) 1 to 8 / 8 (in total)
At Maxicoffee, we understand the importance of offering your customers the best possible coffee experience. That's why we offer a wide range of bulk syrups and toppings at wholesale prices. Whether you own a coffee shop or restaurant, we've got you covered.
Syrups in Bulk
Our bulk syrup selection includes classic flavors like vanilla, caramel, and hazelnut, as well as unique options like lavender and pumpkin spice. We use only high-quality ingredients to ensure that our syrups are the perfect addition to any coffee or dessert.
Topping sauces in Bulk
Looking for the perfect finishing touch for your drinks and desserts? Our bulk topping sauces are sure to please. Choose from a variety of options like caramel, chocolate, and vanilla to add a delicious and visually appealing element to your creations.
At Maxicoffee, we're dedicated to providing our customers with high-quality products and excellent service. Here are just a few reasons to choose us for your bulk syrup and topping needs:
Wide selection of flavors and toppings
High-quality ingredients
Wholesale pricing
Fast and reliable shipping
Dedicated customer support
Wholesale Pricing
At Maxicoffee, we understand that cost is a major factor in running a successful business. That's why we offer our syrups and toppings at wholesale prices, so you can save money while providing your customers with the best possible products. Our bulk ordering options make it easy to stock up and save.
Ready to stock up on bulk syrups and toppings for your business? Check out our selection and place your order today. If you have any questions or need assistance with your order, our friendly and knowledgeable customer support team is here to help. Contact us today to learn more!