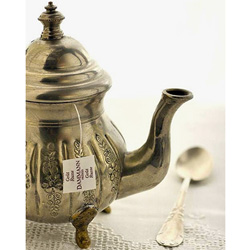 Discover our selection of teapots
The teapot is without doubt the best tool for tea lovers. They can fully enjoy their black, green or white tea. Choose a glass teapot or a more traditional cast iron teapot .
With these models, thanks to their large filter, the tea leaves develop fully during the infusion and release their full aroma. The instructions for use are clear and the operation very simple: place the desired quantity of loose tea in the bottom of the filter, pour in your water at the right temperature and let it brew to your liking. Press the plunger and your tea is ready!