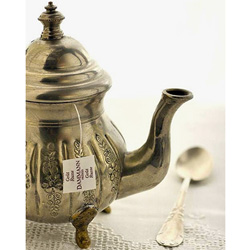 Everyone needs a teapot!
The teapot is undoubtedly the most important object you will need to enjoy your tea ! 
Most teapots have an integrated infuser / filter so your loose leaf tea can develop during the steeping process and release all the wonderful flavours. Simply place your desired amount of loose leaf tea in the filter, pour in your boiling water and leave to brew for as long as you need. Some teapots even have a French press system.
Our selection includes glass teapots, porcelain teapots,  cast-iron japanese teapots ... Here, you will also find lovely stovetop kettles .
If you are looking for a tea infusers , mugs with a tea infusers or a tea infusing travel flask , we have a special Tea infusers and filters section too!