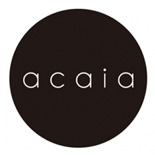 Acaia is a refined American brand of high quality coffee accessories. Acaia combines design, new technology and user-friendliness.
Acaia offers a range of high-tech products for the Specialty Coffee community and their coffee scales are widely used by Baristi in need of precision and quality.
Their White Pearl model won Best New Product Award at the SCAA Expo in 2014.