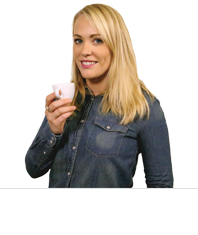 Pods are widely available on the market because of the popularity of Senseo coffee machines. The diameter (70mm) of a Senseo soft pod is larger than ESE pods (44mm), but the amount of coffee it contains is identical: 7 grams, just what you need for a great espresso! 
We offer a large selection of Senseo coffee pods at the best prices, with big brands like Café Royal , Carte Noire , Columbus Café , Senseo , etc... We also have a great range of flavoured coffee pods  and created our own M axiCoffee selection , tested and approved  by our experts and customers.
You will also find tea pods and even chocolate pods so you can make all your favourite drinks using your Senseo machine, not just coffee!
If you are lost with the wide choice of Senseo pods available, we have a blog to help you: a guide to Senseo coffee pods .