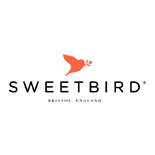 Our selection of Sweetbird syrups and smoothies
Founded in 2006, Sweetbird has managed to conquer the world in just a few years with its range of natural syrups , smoothies and shakes .
Quality , flavour and innovation are the key words of the British brand Sweetbird . At Maxicoffee, we have selected the best Sweetbird syrups , smoothies and shakes for you to make delicious gourmet drinks.
Imported from England , Sweetbird products are approved by the "Vegan Society" . Make the choice to be different and stand out by creating many Vegan recipes!
Sweetbird | Syrup
Sweetbird | Frappé Drinks
Product(s) 1 to 9 / 9 (in total)