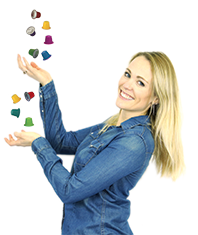 Why opt for Nespresso compatible
coffee pods?

In this section dedicated to capsules for Nespresso coffee machines, you will find adaptable capsules to vary your tasting.
The 100% compatible Nespresso capsules are the assurance of an optimal coffee cup. These capsules are compatible with all domestic machines, except the Vertuo machines. Find a wide choice (brands, packaging, professional or domestic use) without compromising on quality and price. And if you can't find anything among brands like Cafés Lugat , Pellini or Carte noire, what about refillable capsules to put your coffee in?