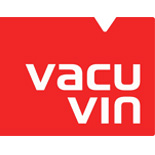 Vacu Vin was created in 1983 by Bernd Shneider, who came up with the idea of the Vacuum Wine Saver.
With his brother John, an engineer, they created an ingenious device to preserve bottles of wine that had been opened.
Today the Vacuum Wine Saver is used by more than 30 million households in more than 75 countries. Vacu Vin has created a host of other innovative products, and won some 20 international Design and Trade awards, a testament to the success of their product range.
Discover our range of Vacu Vin products, including airtight food containers, on MaxiCoffee.