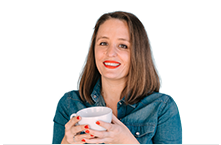 Fanny, our tea expert, has selected a wide range of  tea pods & tea capsules so you can widen your choice of drinks with your machine ! 
Browse our wide range of tea capsules and pods compatible with machines by Nespresso® , Tassimo , Dolce Gusto , Bialetti Mokespresso , Delta Q , S enseo and other brands.
You will find anything from herbal tea, fruit infusions, flavoured tea, natural tea etc...
MaxiCoffee strives to find the ideal balance between the best tea and the best price .