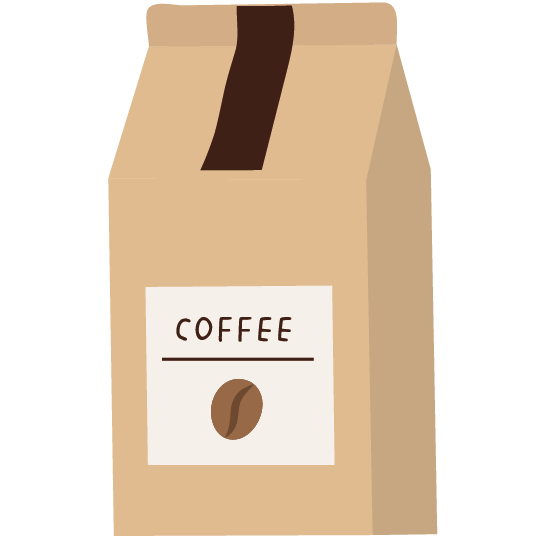 Discover our Selection of Coffee Beans
Product(s) 1 to 79 / 552 (in total)
To fully benefit from our coffees, discover how to choose the right coffee beans !
Do You Want to Buy Coffee Beans?
It's decided you want to change the way you drink your coffee and you want to discover our selection of coffee beans. It's an excellent idea and I'll explain why: you will gain more knowledge about the different aromas of coffee especially thanks to our selection of specialty coffee beans which retain more freshness and tasting notes.  

Freshly ground coffee beans with the right coffee grinder will offer you a cup richer in aroma. You will also have an almost unlimited choice and a  better traceability of your coffee consumption. You will be able to choose exceptional coffees and find all the aromas in your cup. You will also save money, because coffee beans are much cheaper than coffee pods.
Finally, ground coffee is  recyclable and compostable, so you generate less waste which reduces your environmental footprint!
Coffee Blends or Single Origin Coffees?
As its name clearly indicates, a Pure Origin coffee or single origin coffee  is made of beans from a single source, a single location.  

It is thus opposed to the "coffee blend", a mixture of several terroirs which has the advantage of harmonising the taste of the coffee. Blend or single origin, there is something for every palate at the best prices on MaxiCoffee, so treat yourself with great coffees! 

Moreover, as with wine, the terroir (the soil, the climate, the coffee tree's exposure, or the botanical species), and the type of harvest and process (natural, washed, honey, etc) play an essential role. A coffee from a specific terroir will offer a unique profile, a perfect balance and taste. It can surprise beginners by its pronounced notes and flavours and its very different taste compared to other coffees we are used to drinking. That is what makes specialty coffee a must-try!
How to Choose your Coffee Beans? 
Choosing the Right Roast
A light roast is generally more suitable for filter coffee, or Slow Coffee , methods. The beans have a light brown colour and the coffee will offer a more acidic aftertaste with fruity and citrus notes.

A medium to dark roast is more suitable for espresso machines or traditional manual coffee machines. If you choose to use a light roast for an espresso, you may end up with an acidic shot rather than the typical smooth and  rounded espresso shot we are used to.

Like Italian espresso lovers, you might also prefer a darker roast that will reveal more gourmet notes of cocoa or toasted bread.
Freshly Roasted Coffee Beans
Always choose a coffee that indicates its roasting date. What we tend to ignore is that once cooked, the coffee beans keep all their qualities (taste and smell) only for 30 days in a closed coffee bag. So don't hesitate to ask your coffee roaster!
Arabica and Robusta
Arabica coffee beans are known to offer better aromas. As for Robusta beans, their main quality is to favour the production of crema on top of your espresso and to bring more body to your coffee.

Generally, intense and "strong" coffees usually contain Robusta beans, with a darker roast, while the milder and more aromatic coffees are most likely 100% Arabica, with light to medium roasts.
Advocate for the Traceability of your Coffee
A bean cultivated without care, on non-descript plots will not produce a good coffee: at best, you will have a bland coffee. If you want to find beautiful gourmet aromas in your cup, always opt for coffees with real identities. And finally, adjust your coffee according to your drink preferences and brewing method!

Find our selection of high-quality coffee beans ranging from specialty coffee beans , decaf coffee beans , organic coffee beans , blue mountains coffee beans , Italian coffee beans and many others at the lowest prices!