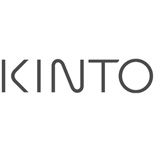 KINTO is a Japanese company created in 1972. In the beginning KINTO was a wholesaler of ceramic and porcelain crockery based in Shiga. During the eighties, the brand began to export its products to Europe while staying true to their Japanese roots.
KINTO aspires to " to create products that enrich your everyday life". They use high quality materials such as glass, wood and porcelain. 
On MaxiCoffee, you will find KINTO coffee drippers and other slow coffee and tea accessories, quality glasses and mugs, kettles etc... straight from Japan !