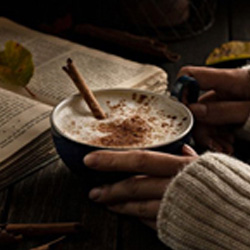 Our selection of hot chocolates
We can offer you an extensive range of products to make a delicious  hot chocolate !  Find cocoa powder, Dolce Gusto or  Nespresso capsules, Senseo pads, Tassimo T-discs and many more options to make your favourite chocolate drink!
Discover our selection packs , our milk , dark and white chocolate powders, and do not miss our flavoured hot chocolate powders (salted caramel, almond, vanilla, orange, etc.). You will find the most popular brands, such as Monbana , Dolfin , Okakao , Milka and even Banania .
We have hot chocolate for everyone : organic cocoa powder, gluten-fre e cocoa powder and even 100% pure cocoa with no added sugar.   
Product(s) 1 to 39 / 69 (in total)