Batavia Coffee
Home
Batavia Coffee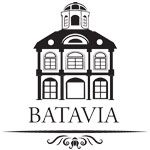 A business founded in the Netherlands by two people passionate about coffee, Batavia Coffee is specialised in cold brew coffees.
The unique manufacturing process is based on the cold drip method, which drips ice cold water over freshly ground coffee for a period of 18 hours.
The advantages of this process are numerous, in particular giving the coffee more intense and complex flavours.