Traditionnal Panettone (fruits confits, raisins) - 1Kg - Lazzaroni
In stock, dispatched within 48h
1kg (family size)
Made in Italy
Traditional panettone (dried fruits, raisins)
Typical Christmas cakes from Milan
Enjoy this traditional panettone made with candied fruit and sultanas. It is produced by the Italian family business Paolo Lazzaroni & Figli. This 1Kg panettone is packaged in a metal collector box, to keep and reuse as you wish. Panettone is the typical Milanese Christmas cake!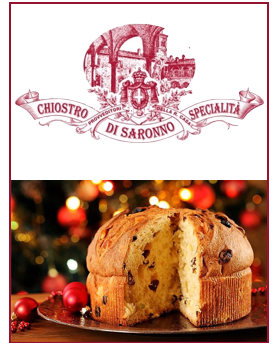 Ingredients of this panettone :
This panettone is made of wheat flour, sultanas, fresh eggs, butter, sugar, candied orange peel and natural yeast.
Bonus: Moist and very tasty / Familial size
Origine of the panettone:
There are many legends about the origin of the famous panettone.
The most famous one tells the story of a young aristocrat (named Toni) who fell in love with the daughter of a pastry chef in Milan in 1490.
The young man, in order to impress his sweetheart's father, pretended to be an apprentice confectioner and invented a dome-shaped bread sweetened with honey. He added candied fruit and was a huge success, with many customers coming to buy the magnificent "Pan de Toni", which became the "panettone".
The Panettone thus became the traditional cake of the inhabitants of Lombardy (Milan) and Piedmont (Turin).
Nutritional information per 100g :
Energy: 1534 kJ / 365 kcal
Fat: 13g
Of which saturated fatty acids: 8g
Carbohydrates: 55g
Of which sugar: 25g
Fibre: 2g
Protein: 3g
Salt: 0.37g
Ingredients:
Wheat flour (gluten), sultanas 13%, sugar, butter (milk), candied orange peel 9% (orange peel, glucose-fructose syrup, sugar), natural leavening (wheat flour (gluten), water), fresh egg yolk, emulsifiers: mono and diglycerides of fatty acids, glucose syrup, salt, milk proteins, flavourings, skimmed milk powder. May contain traces of nuts and soya.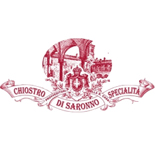 Paolo Lazzaroni & Figli
For 9 generations, the Lazzaroni family business has been manufacturing quality Italian biscuits and liqueurs, including panettones. 
Maxicoffee Bestsellers Rank