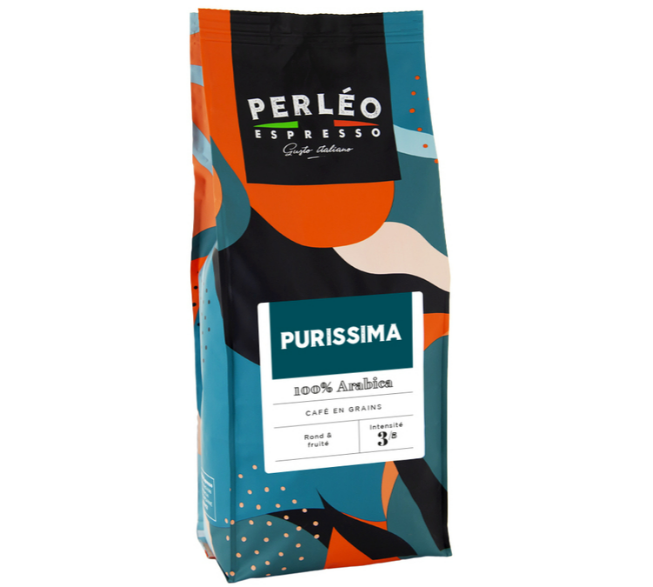 Our selection of espresso coffee beans
Looking for the perfect espresso shot? Look no further than our espresso coffee beans selection!
Upgrade your morning routine with our selection of espresso coffee beans and experience the difference that quality and expertise can make. Whether you prefer a classic espresso shot or a frothy cappuccino, our beans are the perfect choice for achieving café-quality results at home. And with our convenient online ordering and speedy delivery, you'll never run out of your favourite coffee again. Have a look at all our coffee beans .
Product(s) 1 to 39 / 547 (in total)
Espresso coffee beans are the heart and soul of a perfect cup of espresso. These small, dark, and aromatic beans are specially crafted to deliver a rich and intense flavor that is synonymous with espresso. Understanding the characteristics and types of espresso coffee beans is essential for any coffee lover or aspiring barista.
Characteristics of Espresso Coffee Beans
Rich and Bold Flavor: Espresso coffee beans are known for their robust and full-bodied flavor profile. They are carefully roasted to bring out deep, caramelized notes and a distinct bitterness that balances perfectly with milk or as a standalone shot.
Dark Roast: Espresso beans are typically roasted longer and darker than other coffee beans. This process creates a shiny, oily surface that enhances the espresso's flavor and produces a thick, creamy crema.
Fine Grind: Espresso requires a fine grind to extract the best flavors. The small particle size ensures a quick and even extraction when water is forced through the coffee grounds under high pressure, resulting in a concentrated and aromatic shot of espresso.
Higher Caffeine Content: Espresso coffee beans usually contain a higher caffeine content compared to other coffee varieties. This makes espresso a popular choice for those seeking a quick and energizing pick-me-up.
Types of Espresso Coffee Beans
Arabica Beans: Arabica beans are widely considered the gold standard for espresso. They produce a refined and nuanced flavor profile with hints of fruitiness, chocolate, and caramel. Arabica beans are known for their acidity and are often used in specialty espresso blends.
Robusta Beans: Robusta beans are known for their high caffeine content and intense flavor. They provide a bold, earthy taste with notes of dark chocolate and nuts. Robusta beans are often used in espresso blends to add body and crema.
Blends: Many espresso coffee beans on the market are a carefully crafted blend of different coffee varieties. These blends aim to create a balanced and well-rounded espresso experience, combining the best characteristics of Arabica and Robusta beans.
When it comes to espresso coffee beans, several brands have established themselves as leaders in the industry. Here are some popular brands known for their exceptional quality and dedication to the art of espresso.
Illy Coffee Beans
Illy is renowned for its Italian heritage and commitment to producing top-quality espresso. Their coffee beans are meticulously selected from the finest Arabica beans, ensuring a consistent and balanced flavor. Illy's beans undergo a medium-dark roast, resulting in a rich and smooth taste profile that delights espresso enthusiasts worldwide.
Lavazza Coffee Beans
Lavazza has been a staple in the coffee industry for over a century. Their espresso beans are a blend of carefully selected Arabica and Robusta beans, resulting in a well-balanced and aromatic cup of espresso. Lavazza offers a range of roasts and flavors to cater to different preferences, making it a beloved choice among coffee connoisseurs.
Perléo Coffee Beans
Perléo is a MaxiCoffee brand known for its commitment to sustainability and exceptional taste. Their espresso beans are sourced from high-altitude regions, allowing for slow maturation and development of complex flavors. Perléo's beans are roasted to perfection, offering a harmonious balance of acidity, sweetness, and bitterness that makes every sip a delight.
Pellini Coffee Beans
Pellini is an Italian brand that has mastered the art of espresso-making. Their espresso beans are carefully selected from the best coffee plantations worldwide, ensuring exceptional quality. Pellini's beans undergo a slow and gentle roasting process, resulting in a vel