Italian Arabica coffee beans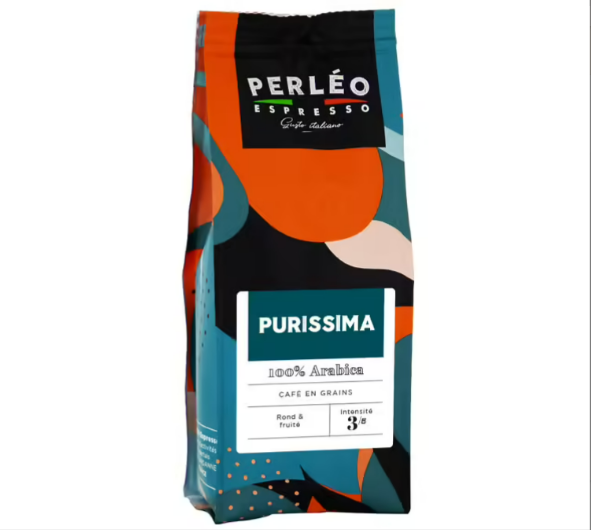 Our Italian arabica coffee beans
Introducing our selection of delightful Italian Arabica Coffee Beans !
Indulge in the rich, velvety flavours that transport you to the captivating landscapes of Italy. Sourced from the finest Arabica plantations, these beans are meticulously hand-picked and roasted to perfection, ensuring an unparalleled sensory experience. Immerse yourself in the aromatic notes of caramel and chocolate, balanced with a hint of fruity undertones. Elevate your mornings and satisfy your coffee cravings with our exceptional Italian Arabica Coffee Beans. Taste the passion in every cup. Discover also our whole range of Italian coffee beans .
Product(s) 1 to 39 / 63 (in total)
Italian Arabica coffee beans are renowned for their exceptional quality and exquisite taste. Skilled farmers in Italy grow these beans in rich soils using traditional methods, resulting in a unique and delightful coffee experience.
Sourcing and Production
We carefully source Italian Arabica coffee beans from the finest coffee plantations in Italy.
We grow the beans in perfect conditions, including the right altitude, temperature, and rainfall, to enhance their exceptional flavor.
Experienced farmers carefully pick our Italian Arabica coffee beans when they are fully ripe and of excellent quality. They handpick them to ensure only the finest beans make it into your cup.
The beans then undergo a meticulous roasting process. Our expert roasters carefully monitor the roast level to bring out the full flavor potential of the beans. From light to dark roasts, we offer a range of options to suit every coffee lover's taste preferences.
Benefits of Italian Arabica Coffee Beans
Italian Arabica coffee beans offer numerous benefits that make them an excellent choice for coffee enthusiasts. Here are some key advantages:
Delicious Coffee: Italian Arabica beans produce a rich, full-bodied flavor with delightful notes of chocolate, nuts, and caramel. Each sip is a sensory experience that will awaken your taste buds.
High-Quality: We carefully select our Italian Arabica coffee beans to ensure consistent quality. You can trust that every cup you brew will deliver a premium coffee experience.
100% Arabica : We exclusively use Arabica coffee plants to make our beans, known for their superior taste and aroma. The coffee industry widely regards Arabica beans as the highest standard .
Espresso Excellence: Italian Arabica coffee beans are perfect for creating authentic Italian espresso . The beans' unique characteristics and high roast levels allow for the creation of a velvety and flavorful espresso shot .
When it comes to purchasing Italian Arabica coffee beans, it's essential to choose reputable brands and trusted sellers. Here's what you need to know:
Reputable Italian Arabica Coffee Brands
Several reputable Italian coffee brands offer top-quality Arabica beans. These brands have built a strong reputation for their commitment to sourcing the finest beans and delivering exceptional coffee. When buying Italian Arabica coffee beans, consider brands such as Lavazza , Illy , Segafredo , and Kimbo .
Italian Arabica Coffee Beans on MaxiCoffee
At MaxiCoffee, we offer a wide selection of Italian Arabica coffee beans to satisfy all coffee lovers. Our collection includes various blends and roast levels to cater to different preferences.
Explore our range of Italian Arabica coffee beans and discover the world of coffee excellence. From high roast blends to espresso - specific beans , our selection has something for everyone. With MaxiCoffee, you can enjoy the authentic taste of Italian coffee from the comfort of your own home.
Experience the unparalleled richness and aroma of Italian Arabica coffee beans. Order your favorite blend today and elevate your coffee-drinking experience to new heights.