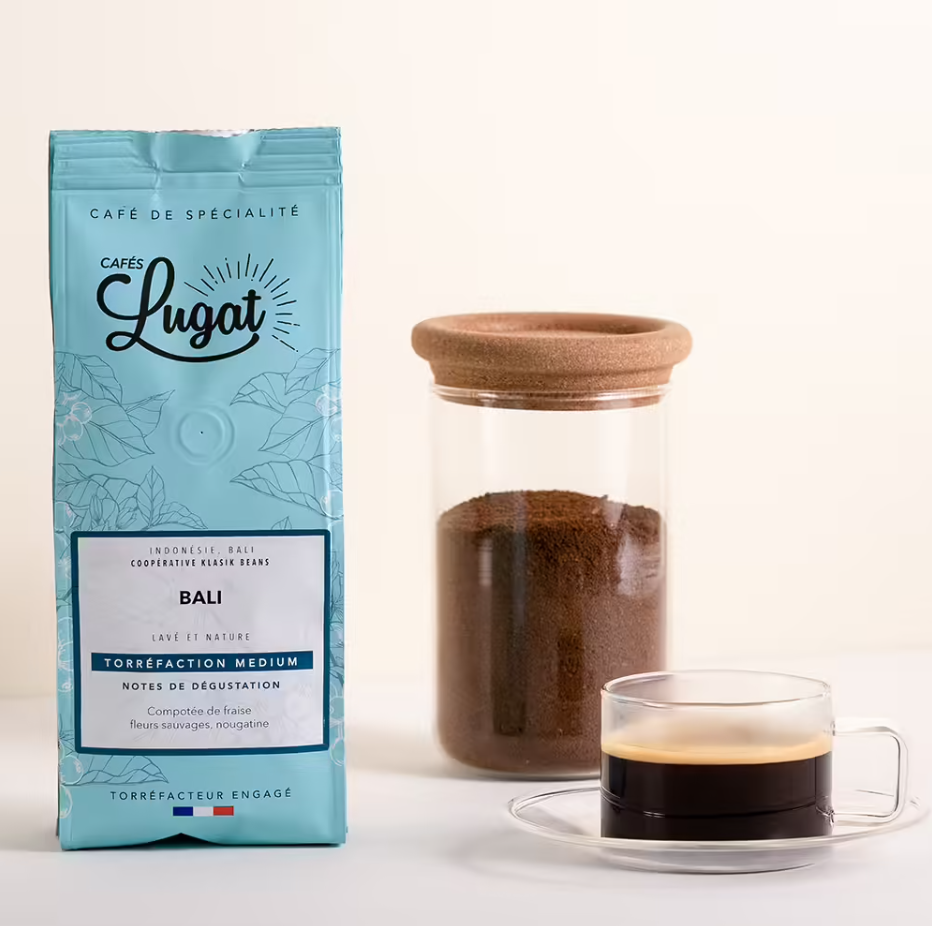 Discover our fresh coffee beans roasted by MaxiCoffee
Do you like your vegetables fresh? Then why not have fresh coffee beans too?
Find out more about freshly roasted coffee beans and how this affects your coffee drinking experience. Freshly roasted coffee beans ensure that you get a multitude of flavours in your cup . That's why MaxiCoffee offers coffee roasted in France in the last 30 days. Discover the world of coffee beans .
Product(s) 1 to 38 / 38 (in total)
Welcome to MaxiCoffee , your go-to destination for the finest selection of fresh coffee beans . At MaxiCoffee , we take pride in offering you a premium coffee experience, and our exclusive brand, Cafés Lugat , stands as a testament to our commitment to quality. Indulge in the captivating aroma and exquisite flavors of freshly roasted coffee beans that will tantalize your taste buds and awaken your senses.
The Essence of Freshness: Our Fresh Coffee Beans
At MaxiCoffee , we understand that true coffee lovers crave the unparalleled freshness that comes with each cup. That's why we source only the highest quality coffee beans for our discerning customers. Our collection of fresh coffee beans will transport you to the plantations where these exceptional beans are cultivated and carefully harvested.
When it comes to delivering the perfect cup of coffee , the roasting process is of utmost importance. MaxiCoffee is proud to present our Cafés Lugat range of freshly roasted coffee beans . With our meticulous attention to detail and expertise in the art of roasting, we ensure that every bean is perfectly roasted to unlock its full potential.
Elevate Your Coffee Experience with High-Quality Coffee Beans
Indulge in the ultimate coffee experience with our premium selection of high-quality coffee beans . Our commitment to excellence shines through in every bean we offer. Each batch is carefully selected, ensuring that only the finest beans with rich flavors and distinctive characteristics make their way into your cup.
At MaxiCoffee , we take pride in our exclusive brand, Cafés Lugat . Crafted with a passion for perfection, Cafés Lugat coffee beans offer a unique and unforgettable coffee experience. Our dedication to freshness is unwavering, as we roast our beans in small batches to preserve their natural flavors and aromas. From the first sip to the last, Cafés Lugat coffee beans will leave you craving for more.
Order your freshly roasted coffee beans with MaxiCoffee
Explore the world of fresh coffee beans at MaxiCoffee , where quality and freshness are at the heart of our offerings. Immerse yourself in the rich aromas , flavors, and the unparalleled experience of Cafés Lugat coffee beans . With every sip, you'll discover a symphony of taste and a journey through the finest coffee plantations, all within the comfort of your own home. Elevate your coffee moments with MaxiCoffee and Cafés Lugat .