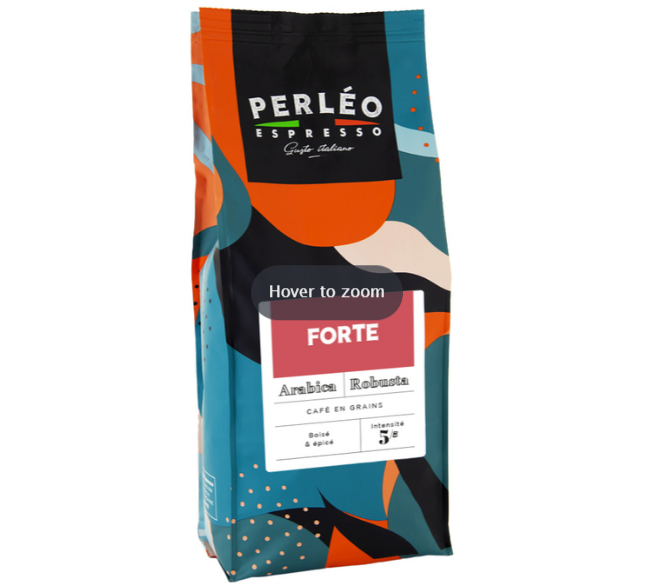 Our selection of cheap coffee beans
Are you a coffee lover on a budget? Look no further than our selection of cheap coffee beans !
We believe that great coffee shouldn't have to break the bank. That's why we've sourced high-quality beans from all around the world at affordable prices. Our beans may be cheap, but that doesn't mean they lack in flavour. We have a variety of blends to suit every taste preference, from rich and bold to smooth and mellow. Plus, our beans are freshly roasted to ensure maximum flavour and aroma. Discover our whole selection of coffee beans .
Save money with our cheap coffee beans
With MaxiCoffee discover a wide selection of the best affordable coffee beans. Coffee beans are the cheapest and most environmentally friendly of all coffee beans, and they are more environmentally friendly and profitable in the long run! Unlike espresso machine capsules, it does not generate unnecessary waste.
For more discounts, don't hesitate to buy your artisanal coffee in bulk and take advantage of very interesting discounts on our different coffee beans and ground coffee. MaxiCoffee is here to guarantee you the best 100% Arabica, Blend, Robusta coffees... at low prices!
How to choose your cheap coffee beans?
Cheap coffee beans roast colour
A so-called light roast (the beans are light brown) is generally more suitable for filter extractions, also known as slow coffee or gentle methods. The coffee will offer more acidulous, fruit and citrus notes.
A medium to dark roast will be more suitable for espresso grinders or traditional manual coffee machines. Too light a roast in espresso may be too acidic.
For fans of Italian espresso, always prefer a darker roast which will reveal more gourmet notes of cocoa or toast.
Cheap coffee beans roast freshness
Always choose a coffee that announces its roasting date. It is not well known, but once cooked, coffee beans only retain all their organoleptic qualities (taste and smell) for 30 days in a closed bag.
Arabica and Robusta cheap coffee beans
Arabica is known to offer better aromas. Robusta's main quality is that it enhances the crema on your espresso and the body of your coffee. Stronger, more intense coffees usually contain Robusta, with a higher roast, while milder, more aromatic coffees are usually 100% Arabica, with Medium roasts, also known as "monk's robes".
Promote the traceability of your coffee beans
A bean grown without care, on plots without character, will not offer a good coffee: at best, you will have a flat coffee, therefore without much interest. To obtain beautiful, gourmet aromas, always opt for coffees with real identities.
1 kg cheap coffee beans
Choose the 1 kg format, it is ideal for your daily consumption and in addition our delivery costs are offered! Without losing its freshness, it is an ideal format for your automatic machine, your machine with espresso grinder or even your coffee grinder!
Where to find cheap coffee beans?
Don't miss discovering all the extent of our offer. You are looking for a site that guides you, advises you on your purchase of coffee beans for less. MaxiCoffee presents the latest trends while guaranteeing you a price that rhymes with discounts and good deals, you couldn't be better off! Find the best sales and the last favourites of our customers in coffee beans. You'll easily find what you're looking for!
You can find a selection of coffee at an affordable price on our MaxiCoffee website!