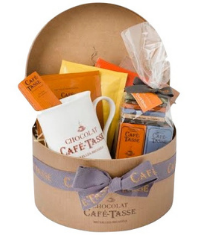 If you have a sweet tooth , look no further! Our team selected the best chocolate brands such as: Monbana , Dolfin , Café-Tasse and many others. MaxiCoffee offers you a large selection of chocolate gifts !
You can also check out our selection of chocolate bars and chocolate assortment boxes , for more chocolate sweets !
Don't forget the perfect union: chocolate with a great cup of coffee !