Discover Café-Tasse 's Easter eggs with this box of 9 assorted eggs with dark praline crispy speculoos, perfect to share!
INGREDIENTS:

Sugar, cocoa mass, whole milk powder, cocoa butter, almonds (7,87%), vegetable fat (palm, rapeseed and sunflower oil), wheat flour, candy sugar, raw cane sugar, emulsifier (soya and rapeseed lecithin), soya flour, anhydrous milk fat, invert sugar syrup, raising agent (sodium hydrogen carbonate), natural flavour (vanilla), skimmed milk powder, barley malt, salt, cinnamon, nutmeg. May contain: eggs, sesame and other nuts and gluten.
The Best of Belgian Chocolate:
Over the years, Café-Tasse has grown and evolved, always on the lookout for precious ingredients that will make every bite of our chocolate an unforgettable taste experience. Café-Tasse is present in more than 40 countries and has become a true ambassador for Belgian chocolate all over the world.
About Café-Tasse:
Chocolate is for Café-Tasse an inexhaustible source of inspiration. Since 1989, Café-Tasse's chocolate craftsmen have been working on a recipe unique to the brand. A chocolate recipe elaborated with the best cocoa beans from various origins: Africa, South America ... pure cocoa butter, a dark chocolate minimum 60% cocoa that melts deliciously in the mouth.

Café-Tasse work with master chocolatiers who have been living the passion of their trade for years and who pass on their know-how to the youngest generation. Discover all their chocolate collection with their Neapolitans, chocolate bars, hot chocolate and a lot more, to experience new chocolate flavours!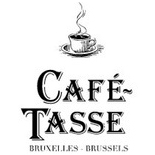 Café-Tasse
For more than 20 years, Belgian chocolate maker Café-Tasse has been delighting taste buds everywhere with subtly flavoured and beautifully packaged chocolate.
Savouring the taste of Café-Tasse chocolate is not just about paying homage to the great master chocolate makers but also about immersing oneself in the history of chocolate.
| Café-Tasse Assorted Chocolate Eggs Reglet | |
| --- | --- |
| Type of chocolate | Dark chocolate, Milk Chocolate |
| Type of product | Box |
| Packaging | By 1 |
| Weight | 0.081 g |
| EAN : | 5400219808407 |