Vergnano Espresso 1882 capsules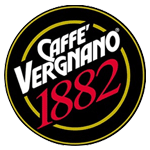 The Italian brand Caffè Vergnano, known internationally for crafting high quality coffees, has developed a range of coffee capsules compatible with their Caffè Vergnano Espresso capsule machines. Perfect to make good espressos easily.
Find on MaxiCoffee a range of Caffè Vergnano capsules at the best price to make a real Italian espresso in seconds!
Product(s) 1 to 11 / 11 (in total)