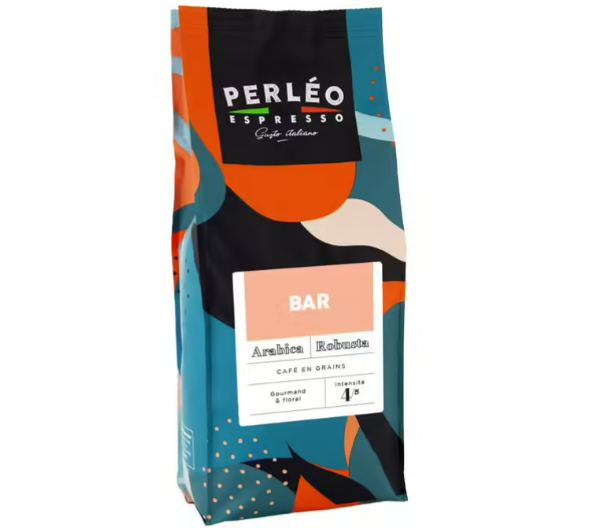 Our selection of strong coffee beans
Looking for a coffee that will kickstart your day ? Look no further than our strong coffee beans !
Our beans are carefully sourced and roasted to perfection, ensuring a rich and full-bodied flavour that will leave you feeling energized and ready to tackle anything. So why wait ? Treat yourself to the best cup of coffee you've ever had with our strong coffee beans. Order today and experience the difference for yourself ! Have a look at all our coffee beans .
Product(s) 1 to 39 / 334 (in total)
Looking for a coffee that packs a punch? Look no further! At MaxiCoffee , we take pride in offering a wide range of strong coffee beans to satisfy the cravings of even the most discerning coffee lovers. Our carefully curated selection is sure to deliver the robust and invigorating flavors you crave.
Why Choose Strong Coffee Beans?
Strong coffee beans are not just for the caffeine enthusiasts; they offer a host of benefits that go beyond a simple energy boost. Choosing strong coffee beans allows you to experience a more intense flavor profile, characterized by rich and deep notes that awaken your taste buds. The higher caffeine content in these beans can provide an extra kick to jumpstart your day or keep you going during those long hours.
The Advantages of Strong Coffee Beans
There are several advantages to selecting strong coffee beans . First and foremost, they deliver a powerful and energizing cup of coffee that can help you stay alert and focused throughout the day. Additionally, strong coffee beans often boast a bolder taste and aroma , making each sip a truly indulgent experience. For those who enjoy their coffee with milk or cream, strong coffee beans can hold up better to these additions, ensuring that the flavor shines through.
How to Choose Your Strong Coffee Beans?
When it comes to choosing strong coffee beans, there are a few factors to consider. First, determine the roast level that suits your preferences. Dark roasts tend to produce stronger flavors , while medium and light roasts offer a more balanced profile. Next, consider the origin of the beans. Different regions produce distinct flavor profiles, so explore options from various coffee-growing regions to find your perfect match. Lastly, look for beans that are freshly roasted and packaged to ensure optimal flavor and aroma.
Our Brands of Strong Coffee Beans
At MaxiCoffee , we understand the importance of offering a diverse range of strong coffee beans to cater to individual tastes. That's why we collaborate with top coffee brands known for their commitment to quality and excellence. From renowned roasters to artisanal coffee producers, our selection includes brands that have mastered the art of creating strong and flavorful coffee.
Our Special Offers on Strong Coffee Beans
At MaxiCoffee , we believe that everyone should have access to high-quality coffee without breaking the bank. That's why we regularly offer special deals and promotions on our strong coffee beans. Keep an eye out for exclusive discounts, bundle offers, and limited-time sales to make the most of your coffee experience while saving some money.
At MaxiCoffee , we are passionate about providing coffee lovers with a wide array of options to suit their preferences . Our commitment to quality and customer satisfaction extends to our selection of strong coffee beans. We strive to source beans that meet our rigorous standards, ensuring that each cup of coffee you brew delivers the robustness and intensity you desire.
Our Expertise in Strong Coffee Beans
With years of experience in the coffee industry, we have honed our expertise in curating the finest selection of strong coffee beans . We understand the nuances of different roast levels, origins, and brewing methods, allowing us to guide you towards the perfect choice for your palate. Our team is dedicated to sharing their knowledge and passion for coffee, ensuring that you receive the best possible coffee experience.
Our Values as a Strong Coffee Bean Seller
As a strong coffee bean seller, we prioritize quality, sustainability, and ethical sourcing. We work closely with coffee producers who share our values, ensuring that the beans we offer are grown and harvested using environmentally friendly practices. We strive to build long-term relationships with our suppliers and support fair trade initiatives, making a positive impact on the coffee