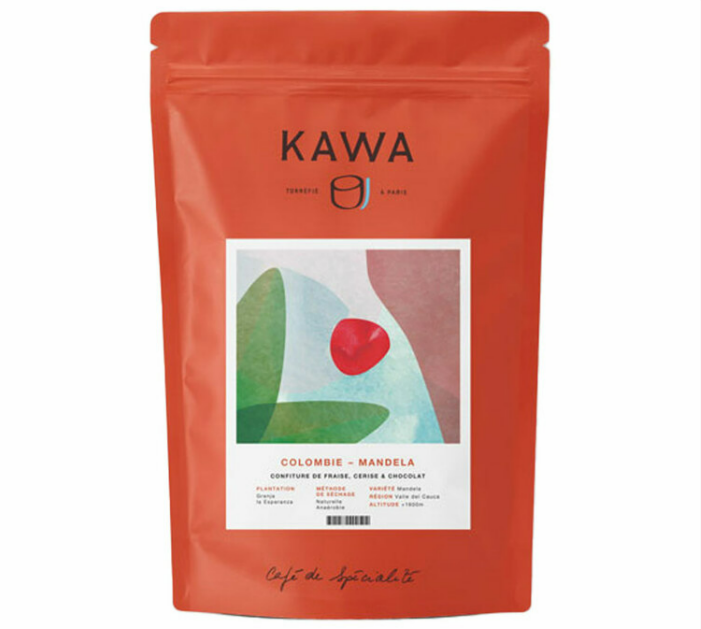 Our selection of Colombian coffee beans
Discover the rich and full-bodied taste of Colombian coffee beans !
Renowned for their rich aroma and smooth taste, Colombian beans are among the most highly sought-after in the world. At MaxiCoffee, we source only the finest Colombian beans from the country's top growers and roasters. Our beans are carefully selected for their high quality and unique flavour profiles, ensuring that every cup you brew is rich, robust, and delicious. Have a look at all our coffee beans .
Product(s) 1 to 28 / 28 (in total)
Are you a coffee enthusiast seeking the perfect cup of joe? Look no further! Our collection of Colombian coffee beans is sure to delight your taste buds and awaken your senses. Colombian coffee is renowned worldwide for its exceptional quality and rich flavors. We take pride in offering you a diverse selection of premium Colombian coffee beans that will elevate your coffee experience to new heights. Explore our range and unlock the true essence of Colombian coffee.
Why choose Colombian coffee beans?
Colombian coffee beans hold a special place in the hearts of coffee lovers across the globe. But what makes them so unique? Here are a few reasons why Colombian coffee beans are a cut above the rest:
Exceptional Flavor: Colombian coffee is celebrated for its smooth, well-balanced taste with notes of caramel, chocolate, and fruit. The high-altitude growing conditions and rich volcanic soil contribute to the coffee's exquisite flavor profile.
Superior Quality: Colombian coffee is meticulously cultivated, hand-picked, and carefully processed to ensure only the finest beans make it into your cup. The stringent quality control measures in place guarantee a consistently superior product.
Sustainable Farming Practices: Colombian coffee farmers prioritize sustainability, employing environmentally friendly practices to protect their lush landscapes. When you choose Colombian coffee beans, you're supporting a responsible and eco-conscious industry.
Cultural Heritage: Coffee production has deep cultural roots in Colombia. The country's coffee-growing regions are steeped in tradition and history, making each cup of Colombian coffee a testament to its rich heritage.
Indulge in the authentic flavors and cultural heritage that Colombian coffee beans have to offer. Experience the difference for yourself!
Our Colombian coffee bean brands
At MaxiCoffee , we curate a selection of the finest Colombian coffee bean brands, each with its own distinct character and flavor profile. Here are a few of the exceptional brands we proudly feature:
La Bohème : Known for its bold and robust taste, La Bohème sources coffee beans from Colombia's prime growing regions , ensuring a cup of coffee that packs a punch.
Kawa : If you prefer a milder brew with delicate nuances, Kawa offers a selection of Colombian coffee beans that deliver a smooth and refined experience.
La Grange : For those seeking an organic and sustainable option, La Grange specializes in ethically sourced Colombian coffee beans , grown with care and respect for the environment.
Explore our range of Colombian coffee bean brands, each offering a unique and delightful journey for your palate. Find your perfect match today!
Choosing the right Colombian coffee beans can be an exciting and rewarding process. To help you make an informed decision, consider the following factors:
Roast Level : Colombian coffee beans are available in various roast levels, from light to dark. Lighter roasts showcase the coffee's subtle flavors, while darker roasts offer a bolder and more pronounced taste. Determine your preference and select accordingly.
Single-Origin or Blend : Colombian coffee beans can be single-origin, sourced from a specific region, or blended with beans from different areas. Single-origin beans highlight the unique characteristics of a particular region, while blends offer a balanced and harmonious flavor profile.
Altitude and Growing Region : Colombian coffee beans are grown at different altitudes, which influence their flavor. Higher-altitude coffees tend to be more acidic and complex, while lower-altitude coffees offer a milder taste. Consider the growing region and altitude to find the flavor profile that appeals to you.
Certifications and Quality : Look for Colombian coffee