Mokador Castellari
Home
Mokador Castellari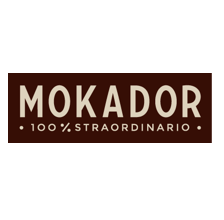 Our selection of Mokador products
The Mokador Castellari story began in 1967 when Domenico Castellari decided to strike out on his own.
He opened his first shop and founded the Torrefazione Mokador (roasting factory) in Faenza, a region famous for its culinary tradition - one of Italy's "gastronomic heartlands" - where people work hard and have a great sense of hospitality.
This cultural influence played a big part in the founder's approach to business, with Mokador Castellari coffee 's strategy focusing on quality rather than quantity.
Bring Italy to your cup with our range of Italian coffees from Mokador Castellari! Ground coffee, coffee beans, ESE pods, coffee capsules...
Mokador Castellari | Made in Italy
Mokador Castellari | Coffee Beans
Mokador Castellari | ESE pods
Mokador Castellari | Nespresso pods
Mokador Castellari | All Ground Coffees
Mokador Castellari | Coffee beans 1kg
Mokador Castellari | Decaf Ground Coffee
Mokador Castellari | Decaf Coffee Beans
Mokador Castellari | FAP capsules
Mokador Castellari | Mokador capsules
Product(s) 1 to 39 / 48 (in total)