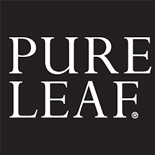 Pure Leaf tea house's philosophy is expertise and authenticity. The manufacturing process is at the heart of their thinking to offer consistent quality.
Pure Leaf tea has been perfected thanks to their passionate producers. The tea blends have been meticulously created by tea-loving experts.
Tea leaves are always selected with care and slowly dried to keep all the flavours.
Pure Leaf tea is sold as pyramid-shapes transparent bags to guarantee exceptional tea quality. Each sachet is wrapped in a freshness sachet keeping all the flavours.
Discover our whole range of Pure Leaf tea bags on MaxiCoffee.com.