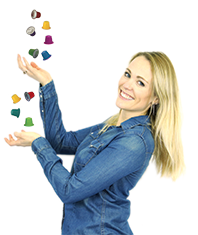 The capsule holder is a must-have accessory for any capsule machine owner.
If you are looking for a coffee, decaf, tea or hot chocolate capsule, you will find it straight away! And don't worry: whether you use Nespresso, Dolce Gusto, Lavazza, Illy, Delta Q or Tassimo capsules, you'll find the right capsules holder :)
Go to MaxiCoffee.com to find our range of capsule holders!
Product(s) 1 to 5 / 5 (in total)