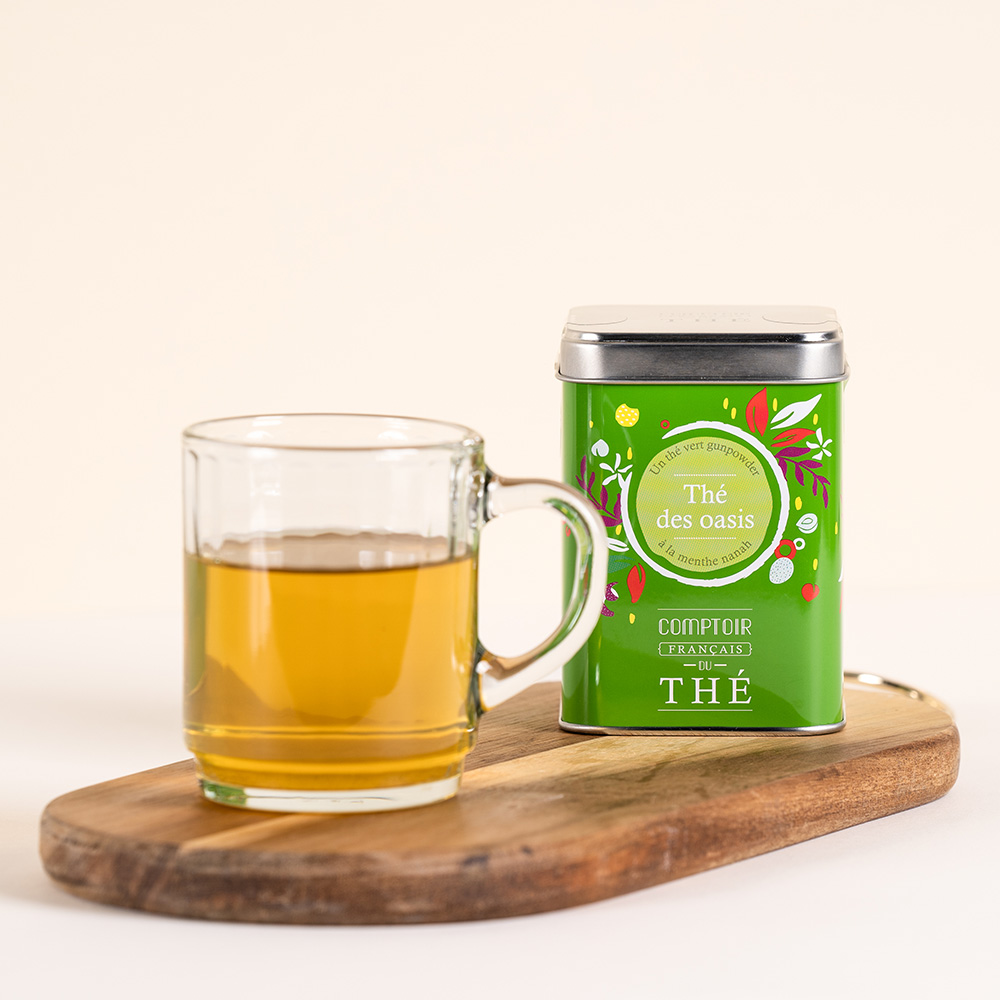 Our Selection of Mint Teas
Mint tea or Moroccan tea is one of the most famous and most enjoyed blend of tea.
Originally from the Maghreb, this fragrant tea is the drink of choice for any ceremony. The fresh mint leaves are usually combined with green tea in a teapot and the drink is then served very hot and sweetened. There are now several variations of this mixture, particularly as herbal teas . Green tea with mint is often drunk after a heavy meal, it is an ally for digestion.
Product(s) 1 to 39 / 47 (in total)