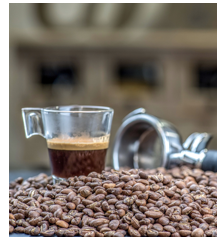 Italy is well-knowned for its Italian coffee . Coffee is part of their culture and gastronomy. Italian coffees are roasted for a rather long period (between 20 and 40 minutes). This type of roast can increase the intensity of coffee, develop body, roundness and bitterness while decreasing acidity.
This dark roast is very widespread in Italy: it's the origin of the famous Italian espresso ! An Italian coffee is suitable for lovers of full-bodied or very strong coffee .
There is a wide choice of Italian coffee on MaxiCoffee, in various formats: Italian coffee beans , Italian ground coffee , Italian coffee in Nespresso® compatible pods and ESE pods .