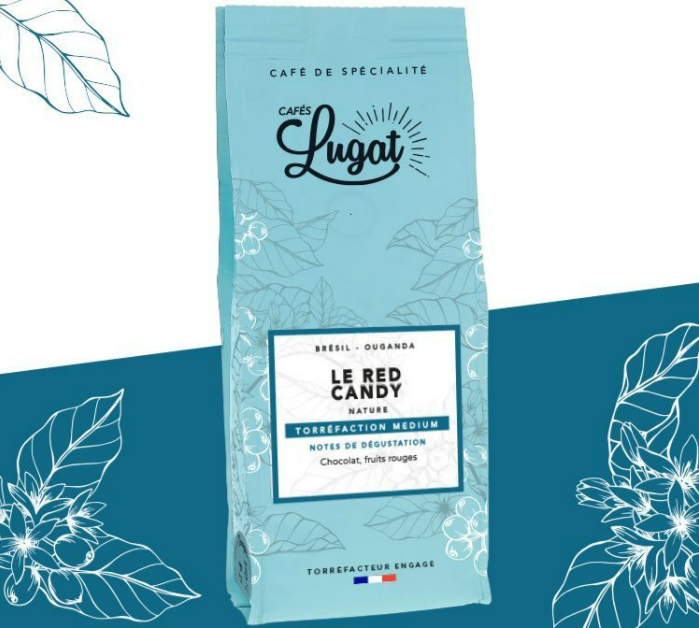 Our selection of Ethiopian coffee beans
Rich, bold and flavourful Ethiopian coffee beans will transport you straight to the birthplace of coffee.
Grown in the highlands of Ethiopia, these beans are hand-picked and carefully roasted to bring out their unique taste profile. With notes of dark chocolate, berries and a hint of citrus, Ethiopian coffee is the perfect choice for those who appreciate a full-bodied coffee experience. Have a look at all our coffee beans .
Product(s) 1 to 39 / 85 (in total)
At MaxiCoffee , we take pride in offering a wide selection of exquisite Ethiopian coffee beans . Known for their exceptional quality and unique flavors, Ethiopian coffees are a favorite among coffee enthusiasts around the world. Whether you prefer a bold and rich espresso or a smooth and aromatic pour-over , our range of Ethiopian coffee beans has something to satisfy every palate.
Discover Our Range of High-Quality Ethiopian Coffees
Indulge in the rich diversity of Ethiopian coffee with our carefully curated selection. We source our beans from renowned coffee regions such as Sidamo , Yirgacheffe , and Harrar , ensuring that each coffee captures the distinct characteristics of its origin. From fruity and floral notes to hints of chocolate and spice , our Ethiopian coffees offer a delightful sensory experience that will transport you to the enchanting coffee farms of Ethiopia.
The Benefits of Ethiopian Coffee Beans
Aside from their captivating flavors, Ethiopian coffee beans offer numerous benefits. Known for their high altitude cultivation , these beans develop unique flavors due to the optimal growing conditions found in the Ethiopian highlands . Furthermore, Ethiopian coffee is often grown using traditional farming methods , resulting in organic and environmentally friendly practices. With their rich antioxidants and potential health benefits, Ethiopian coffee beans provide more than just a delightful morning brew.
The Origins of Ethiopian Coffee
Ethiopia has a rich and storied history when it comes to coffee. Legend has it that coffee was discovered in Ethiopia by a goat herder named Kaldi, who noticed the energizing effect the beans had on his goats. Since then, coffee has become an integral part of Ethiopian culture and heritage . The country's diverse microclimates and distinct coffee-growing regions contribute to the unparalleled quality and diversity of Ethiopian coffee beans .
When it comes to sourcing the finest Ethiopian coffee beans, look no further than MaxiCoffee . We are dedicated to providing our customers with exceptional quality and a superior coffee experience. With our wide selection of Ethiopian coffees, you can explore the unique flavors and characteristics that make Ethiopian coffee so renowned.
Our Commitment to Ethical and Fair Trade Coffee
At MaxiCoffee , we are committed to promoting ethical and fair trade practices in the coffee industry. We work closely with our suppliers to ensure that the farmers and workers involved in the production of Ethiopian coffee beans are treated fairly and receive fair compensation for their labor. By choosing MaxiCoffee, you can enjoy your Ethiopian coffee with the peace of mind that it has been sourced responsibly and sustainably.
Fast and Free Delivery of Your Ethiopian Coffee Beans Under Conditions
We understand that receiving your Ethiopian coffee beans in a timely manner is crucial for enjoying a fresh and flavorful cup of coffee. That's why we offer fast and free delivery under certain conditions. Rest assured that your order will be carefully packed and promptly shipped, ensuring that you can start brewing your favorite Ethiopian coffee as soon as possible.
Experience the rich history, unique flavors, and exceptional quality of Ethiopian coffee beans with MaxiCoffee . Browse our selection today and elevate your coffee-drinking experience to new heights .