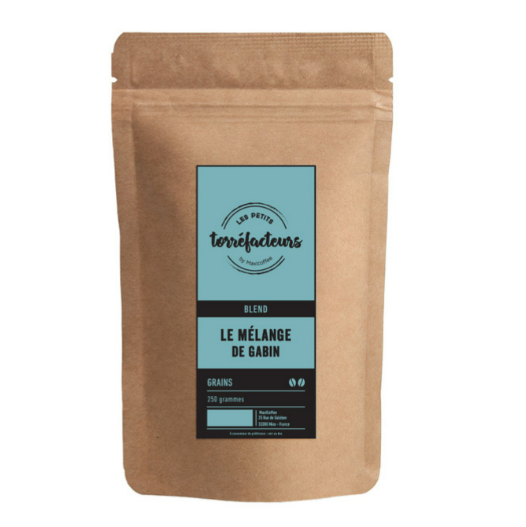 Our selection of Vietnamese coffee beans
Experience the rich and exotic flavours of Vietnam with our premium Vietnamese Coffee Beans .
Sourced from the lush highlands of Vietnam, our beans are meticulously selected and roasted to perfection, capturing the essence of authentic Vietnamese coffee. Indulge in a delightful cup of bold and robust coffee, with hints of chocolate and spices that will transport you to the bustling streets of Hanoi. Take a look on all our coffee beans .
Product(s) 1 to 5 / 5 (in total)
At MaxiCoffee , we take pride in offering a diverse and high-quality selection of Vietnamese coffee beans . Vietnam is renowned for its unique coffee culture , and we source beans from the best coffee-growing regions in the country. Whether you're a coffee connoisseur or simply looking to try something new, our Vietnamese coffee beans are sure to delight your taste buds.
Discover the unique flavor of Vietnamese coffee
Vietnamese coffee is famous for its distinct flavor profile, which sets it apart from other coffee varieties. The secret lies in the traditional brewing method and the specific types of beans used. Our Vietnamese coffee beans offer a rich, full-bodied taste with a hint of chocolate and a smooth finish. The unique combination of Robusta and Arabica beans creates a flavor that is both bold and satisfying.
Tips for preparing and enjoying your Vietnamese coffee
Preparing Vietnamese coffee is an art form that adds to the overall experience. Here are some tips to help you make the most of your Vietnamese coffee :
Use a Vietnamese coffee filter: Also known as a "phin," this traditional coffee filter allows for slow extraction, resulting in a more flavorful brew.
Choose the right grind: For Vietnamese coffee , a medium to coarse grind works best. This allows for optimal extraction without over-extracting the coffee.
Sweeten it up: Traditional Vietnamese coffee is often served with condensed milk, which adds a creamy sweetness. Adjust the amount of condensed milk based on your preference.
Take your time: Vietnamese coffee is meant to be enjoyed slowly. Sit back, relax, and savor each sip as you embrace the rich flavors and aromas.
Choosing the best Vietnamese coffee bean is crucial to achieving a truly enjoyable coffee experience. Here are some factors to consider when selecting your beans:
Factors to consider when buying coffee beans
1. Roast level: Vietnamese coffee beans are typically roasted to a medium to dark level, which enhances their bold flavor. Consider your personal preference for roast intensity when making your choice.
2. Freshness: Look for freshly roasted coffee beans to ensure optimal flavor. Check the roast date or purchase from a reputable supplier to guarantee the freshness of your beans.
3. Bean quality: Pay attention to the quality of the beans . Opt for specialty-grade Vietnamese coffee beans , as they are carefully cultivated and processed to ensure exceptional taste and consistency.
4. Sustainable sourcing: Consider the ethical and environmental practices of the coffee supplier. Look for beans sourced from sustainable farms that prioritize fair trade and support local communities.
Provenance and traceability of Vietnamese coffee
At MaxiCoffee, we value transparency and ensure the provenance and traceability of our Vietnamese coffee beans . We work closely with trusted coffee farmers and suppliers in Vietnam, who uphold ethical and sustainable practices. By choosing our Vietnamese coffee beans , you can enjoy your coffee with confidence, knowing that it has been sourced responsibly and supports the local coffee industry .
Experience the rich flavors and unique charm of Vietnamese coffee with our carefully selected beans. Order your Vietnamese coffee beans from MaxiCoffee today and elevate your coffee brewing experience to a whole new level.