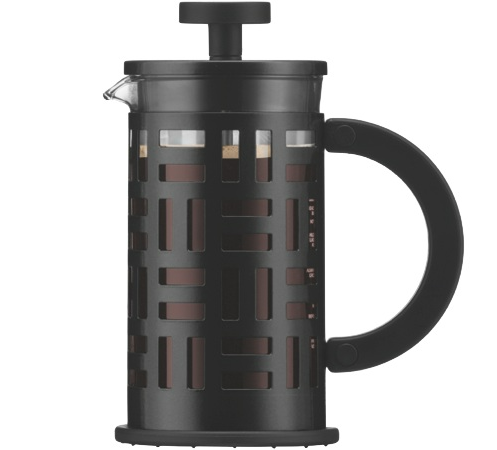 Our selection of 3 cup cafetieres
Experience the perfect brew with our top-notch selection of 3-cup Cafetières !
Elevate your morning routine with the rich aroma and bold flavours of freshly ground coffee. Whether you're a connoisseur or just love a great cuppa, our Cafetières ensure a smooth and delightful coffee experience. Embrace the art of brewing and impress your guests with the finest coffee, right in the comfort of your home. Have a look at our whole range of cafetieres .
Product(s) 1 to 19 / 19 (in total)
Welcome to MaxiCoffee, where we're brewing up the best coffee experiences for you! In this section, we'll dive into the wonderful world of 3 cup cafetieres . But what exactly is a 3 cup cafetiere, you may ask?
What is a 3 Cup Cafetiere?
A 3 cup cafetiere, also known as a French press, is a simple yet effective coffee maker that's perfect for brewing small batches of coffee. Despite the name, the "3 cup" refers to the coffee it can produce, based on a standard serving size. So, if you're sharing a cozy moment with a couple of friends or just treating yourself to a few cups of aromatic delight, this cafetiere size is spot on!
Cleaning and Maintenance Guide of Your 3 Cup Cafetiere
After enjoying your coffee, take a few moments to clean your cafetiere thoroughly. Here's how:
- Disassemble the cafetiere by separating the plunger, filter, and any removable parts.
- Dispose of the coffee grounds in your compost or trash bin and rinse out any remaining residue.
- Wash the components with warm, soapy water. A soft sponge or brush can help remove stubborn coffee oils.
- Rinse each part thoroughly to ensure no soap residue remains.
- Allow all the parts to air dry completely before reassembling your 3 cup cafetiere.