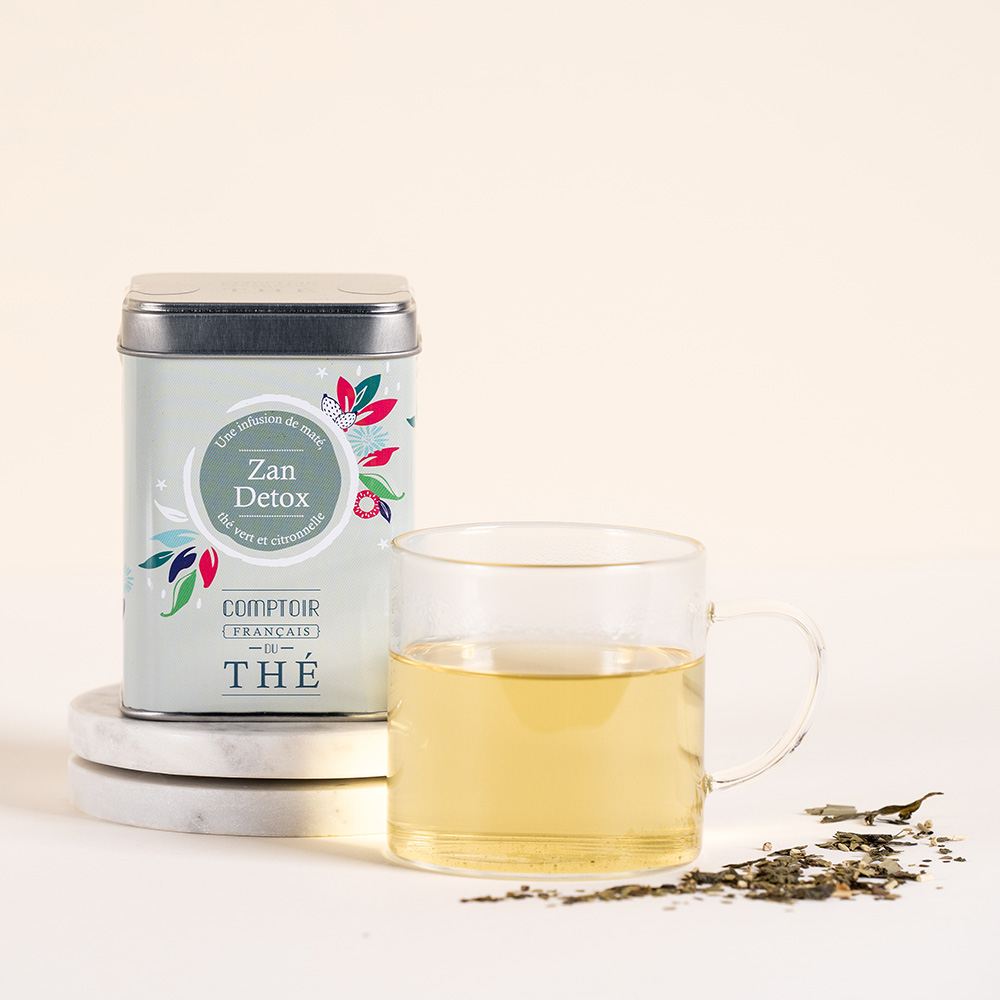 Best Selection of Loose Tea Tins
We offer you a selection of loose tea in tin from the most renowned tea houses.
Our wide selection will allow you to discover new experiences: English Tea Shop, George Cannon, Maison Taillefer. Discover also our choice of teas. Loose tea in tin is very trendy, and this selection aims to democratize and make discover the gastronomic and cultural richness of tea .
Product(s) 1 to 39 / 117 (in total)
Tea is above all a matter of taste and timing. Black tea leaves are best enjoyed at breakfast for their character and full-bodied notes. Green tea is best enjoyed during the day for its herbal notes which combine perfectly with the floral and fruity aromas.
Loose tea is preserved by the tea caddy, which allows the aromas to be retained. Loose leaf tea offers whole leaves that allow the fragrance to be released during the brewing process.
What Types of Tea Caddy Can you Find
You will find several types of tea to accompany you throughout the day, black tea to start the day, green tea, white tea, you will appreciate it for its subtlety and sweetness. To introduce children to this drink, you can start with iced infusions, based on plants and fruits, they will have no trace of theine like rooibos . This drink is made from crushed leaves.
Many Brands of Loose Tea in Tins
We have the pleasure of discovering many brands, you will find at MaxiCoffee brands such as Dammann Frères, English Tea Shop, Palais de thé, Destination and many others. Whether you are looking for a tea to relax, wake up or to accompany a recipe, you will find what you are looking for.
First of all, it is important to buy a tea in an airtight container such as a metal tin, this will keep your tea longer and protect it from oxidation and humidity. At Maxicoffee, we offer a wide range of teas, either by brand or by recipe, so you are bound to find something to please you.