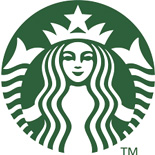 Our selection of Starbucks coffee beans
Discover the Starbucks range of coffee beans to enjoy your coffee as if you had just placed an order at the counter.
For fans of the iconic American brand, there's nothing like this range of coffee beans to use with your coffee machine. Treat yourself and make the same drinks as the brand's baristas. We offer you different formats: 200g and 450g. Don't forget to check out all our coffee beans .