Portable Capsule Coffee Maker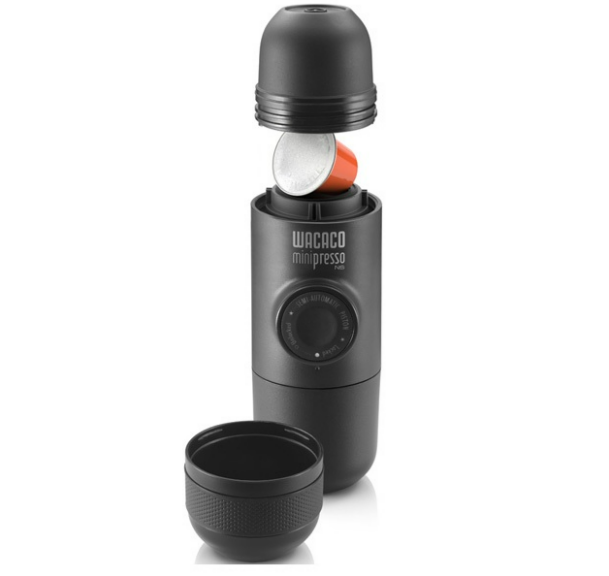 Our portable capsule coffee makers
Discover the ultimate convenience of the portable capsule coffee maker on MaxiCoffee !
Enjoy your favourite coffee anytime, anywhere. Compact and efficient, our coffee maker lets you savour rich, aromatic brews in a snap. Say goodbye to coffee cravings on the go and relish the luxury of a perfectly brewed cup. Buy now and experience coffee perfection on your travels and daily commutes ! Have a look at our whole range of portable coffee makers .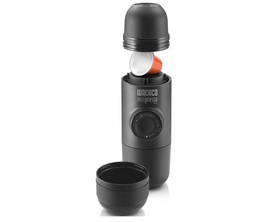 FREE 20 Nespresso® compatible capsules included
Easy to use
Compact portable coffee maker
For Nespresso® compatible pods
No electricity needed
£43.90
Price comparison :
£51.90
The brand of manufacturer's suggested retail price.
Learn more
In stock, dispatched within 48h
Wacaco adapter to use capsules
Made for the Wacaco Nanopresso
Adapter only (coffee maker sold separately)
In stock, dispatched within 48h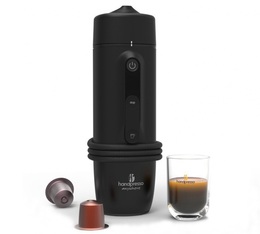 For 12V or 24V cigarette-lighter socket
Digital display
For Nespresso® compatible capsules
30 Free Nespresso® compatible capsules
FREE delivery
In stock, dispatched within 48h
Product(s) 1 to 3 / 3 (in total)