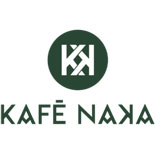 Our selection of Kafé Naka caffeinated drinks
Kafé Naka distinguishes itself by its desire to promote green coffee and its anti-oxidant properties.
Get all the benefits of green coffee in your drink and enjoy all its health benefits. This is possible thanks to a unique process that preserves these virtues which are incorporated into the roasted coffee. All this with a unique and tasty taste, for gourmet drinks that bring comfort and pleasure to everyday life. Discover all our coffees on MaxiCofffee. 
Kafé Naka | Organic Products
Kafé Naka | Organic Coffee
Kafé Naka | All Ground Coffees