Insulated mugs and tumblers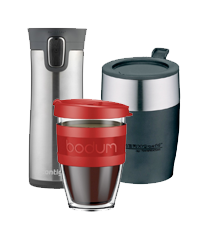 We have selected the best insulated mugs around and created a wide range for you.
Also known as a travel mugs or insulated tumblers , each has different characteristics and designs to suit various uses: sport, school, the office, travelling etc...
Enjoy your hot or cold drinks wherever you are with our range of practical thermal mugs and insulated tumblers including tea infusing mugs.
Find the insulated travel mug made for you among the most popular brands : Contigo , Thermos , Qwetch , etc...