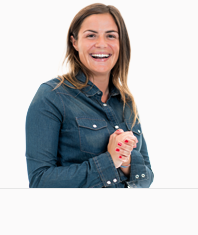 Which Instant Coffee to Choose?
Discover our range of instant coffees from big brands like: llly , Delta Café , Lavazza , Maxwell House ...
Instant coffee is the most convenient of all coffee , quick to prepare and has a long shelf life . You can take your jar of instant coffee anywhere: keep one for an emergency caffeine fix in your desk drawer at work , in your car or take some with you when you go on holiday in case your hotel only offers bad tasting coffee! Instant coffee is the best way to get a hot cup of coffee quickly, simply, anytime!
What are the different types of instant coffee?
Pure Arabica instant coffee
If you're looking for a subtle and smooth coffee.
Robusta instant coffee
Great for lovers of strong espresso type coffees.
Arabica/Robusta blend instant coffee
For those who appreciate the subtle aromas of Arabica, but like the strong, bitter side of Robusta, this is the perfect compromise.
Decaf intant coffee
For those who can't stand the effects of caffeine or for coffee after dinner, this version of decaffeinated instant coffee allows you to still have the flavour of a good coffee.
Sweet instant drinks
Cappuccino , Mocaccino, Frappuccino , flavoured with caramel, biscuits, cereals... All these delicious drinks are available in a dehydrated version and will delight lovers of sweet snacks or breakfasts. Among the most popular: vanilla instant coffee.
Organic instant coffee
The coffee used is organically grown and therefore allows you to enjoy your drink while respecting environmental protection values.
Instant coffee pods
There are several forms of instant coffee. The one we find at home is the classic plastic or glass pot format. But the most practical are the instant coffee pods. Because they can be carried everywhere, they don't take up any space and contain the right amount of coffee for each cup.
How to make instant coffee?
1. Before enjoying your cup of coffee, pour about 5 to 10 grams of powder into it. Please refer to the written instructions for optimal results.
2. Heat water, but be careful not to boil it, as this can lead to a change in taste. Pour in the hot water directly and stir. Wait a few moments before drinking.
3. Another solution is to pour a very small amount of cold water over the instant coffee and dilute it, then add the hot water. This avoids a thermal shock that could damage the coffee.
4. If you want to make your own tasty drink, you can add animal or vegetable milk or chocolate powder, depending on your taste.
Is it possible to obtain quality coffee with instant coffee?
Instant coffee has an overall bad rap, unlike, for example, filter coffee. Of course, it is not a fair comparison to what you can get with other classic coffees such as coffee beans and ground coffee used with coffee makers, automatic or manual coffee machines .
However, over time, the techniques for making coffee have improved considerably to offer you a real coffee.
The production process has therefore allowed us to obtain increasingly qualitative results. The ingredients used have also changed, as you can even find soluble coffee made from single origin coffee. This is a possibility that remains completely acceptable, depending on your expectations, your constraints and your tastes.