The Illy "Intenso" (formerly Scura in the black tin) is a dark/bold roast Italian coffee beans. These coffee beans will deliver an espresso or ristretto with character and a beautiful crema. For an intense very strong coffee. 100% Arabica. A treat for Italian espresso lovers ! 250g (in new purple tin).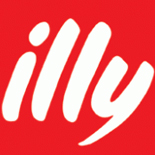 ILLY
Illy Caffè was founded in Trieste, by Francesco Illy, in 1933. Today, the company is in its third generation of family ownership.

Illy makes no secret of its love for coffee and is the proud holder of 4 quality certifications and 1 sustainability certification. It also owns 4 specialised laboratories and has been the driving force behind 4 major innovations, the fruit of Illy's commitment to research.
Maxicoffee Bestsellers Rank