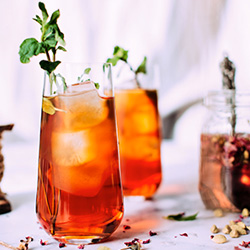 Discover our selection of iced teas for a refreshing healthy Summer drink !  Our range includes iced tea by some of the most popular tea companies ( C omptoir Français du Thé , English Tea Shop ...).
Iced tea , also known as cold tea , is brewed cold, so that you can easily make a flavoursome, thirst-quenching drink.
Check out our  theine-free iced tea preparations for a healthy drink alternative suitable for children.