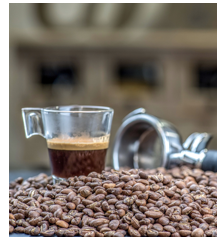 Our Coffee and Espresso Cups
Ristretto, espresso, americano, cappuccino ... There is a cup for every coffee, and this is why our team has selected the best brands to perfect your coffee experience
Bialetti , Viva Scandinavia , Les Artistes de Paris and many more. Haven't found what you were looking for ? Have a look at our range of espresso glasses and mugs to find even more must-have products!
Product(s) 1 to 39 / 42 (in total)