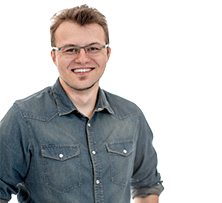 Anthony, our expert in cleaning products
The water filter jugs are an essential item to get the purest, clearest and tastiest water. Filtered water eliminates both harmful substances (such as lead, copper, zinc or even chlorine) and bad smells. We offer a selection of the best water filter jugs brands: Brita , or even BWT , Thermos , etc. as well as a large range of filter cartridges .

The filtration  is also environmentally friendly: you stop using plastic bottles and drink filtered tap water!
Also, you can use better quality water to extend the lifespan of your espresso coffee machines' . In fact, 60% of coffee machine breakdowns are due to water quality problems.

Water filter jugs: because the quality of a coffee or tea also depends on the water!
Pack of 6 Filter Logic FL601T cartridges compatible with Brita classic and more - Easy to use and efficient!
In stock, dispatched within 48h
Replacement water filters suitable for CASO rapid water dispenser HW40. For the improvement of water quality and reduction of the formation of limestone.
In stock, dispatched within 48h
Product(s) 1 to 2 / 2 (in total)