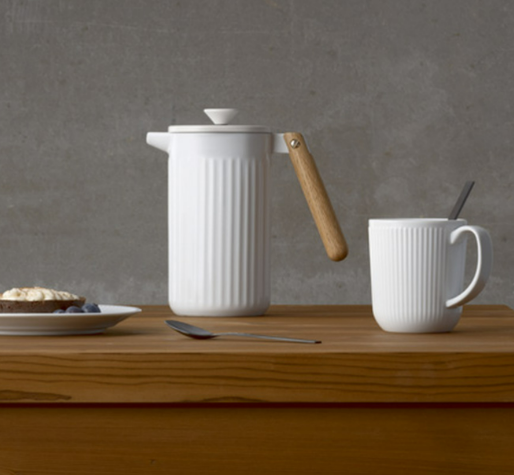 Our selection of Bodum cafetieres
Indulge in the ultimate coffee pleasure with our wide range of Bodum Cafetieres !
Crafted with precision, this iconic French press combines style and functionality, giving you the perfect brew every time. Enjoy rich, aromatic coffee with its fine mesh filter, preserving essential oils for a robust flavour. With its heat-resistant borosilicate glass and sleek design, the Bodum Cafetiere adds elegance to your coffee moments. Discover our whole selection of cafetieres .
Product(s) 1 to 39 / 45 (in total)
Welcome to MaxiCoffee , your one-stop destination to discover the perfect Bodum Cafetiere . If you're a coffee enthusiast who appreciates a rich and aromatic cup of coffee, a Bodum Cafetiere coffee maker is an absolute must-have. With its iconic design and excellent brewing capabilities, a Bodum Cafetiere is the perfect addition to your coffee brewing arsenal.
Why Choose a Bodum Cafetiere?
Choosing a Bodum Cafetiere is a no-brainer for coffee lovers who crave the purest coffee experience. The standout feature of a Bodum Cafetiere lies in its French press brewing method, which allows you to extract the full flavor potential of your favorite coffee grounds.
Unlike traditional drip coffee makers, a Bodum Cafetiere doesn't require paper filters, ensuring that the essential oils and flavors from the coffee beans end up in your cup, delivering a more robust and full-bodied taste.
Additionally, Bodum Cafetieres are crafted from high-quality materials, such as borosilicate glass and stainless steel, which not only enhances their durability but also adds a touch of elegance to your coffee brewing ritual.
What are the Different Types of Bodum Cafetiere?
At MaxiCoffee, we offer a diverse range of Bodum Cafetieres to cater to your specific coffee preferences. Here are some popular types you can choose from:
1. Bodum Glass Cafetiere:
The classic Bodum Glass Cafetière is a timeless option that allows you to watch the coffee brewing process through its transparent glass body. It comes in various sizes, making it perfect for both solo coffee indulgence and serving a group of friends.
2. Bodum Stainless Steel Cafetiere:
For those seeking added durability and heat retention, the Bodum Stainless Steel Cafetiere is an excellent choice. This option is ideal for people who enjoy taking their time to savor their coffee, as the stainless steel body keeps the coffee warm for an extended period.
3. Bodum Travel Cafetiere:
If you're always on the go and refuse to compromise on the quality of your coffee, the Bodum Travel Cafetière is the answer to your caffeinated prayers. Its innovative design allows you to brew and drink your coffee directly from the same container, making it perfect for travel and commuting.
Using your Bodum Cafetiere is a straightforward process that rewards you with a rich and satisfying cup of coffee. Here's a step-by-step guide to brewing coffee with your Bodum Cafetiere:
Tips to Make the Perfect Coffee with Your Bodum Cafetiere
Choose High-Quality Coffee Beans: The foundation of a great cup of coffee starts with the beans. Opt for freshly roasted, high-quality coffee beans that suit your taste preferences.
Grind Your Coffee Right: For the best results, grind your coffee beans just before brewing. Aim for a coarse grind to prevent over-extraction and bitter flavors.
Preheat the Cafetière: To maintain the coffee's temperature during brewing, rinse the Bodum Cafetiere with hot water before adding the coffee grounds.
Use the Right Coffee-to-Water Ratio: As a general rule, use one tablespoon of coffee grounds for every 4 ounces of water. Adjust the ratio according to your taste preferences.
Steep and Press: After adding the hot water to your coffee grounds, stir gently to ensure even saturation. Let it steep for about four minutes, and then press the plunger slowly and steadily.
Enjoy It Fresh: Coffee tastes best when consumed immediately after brewing. Avoid leaving the coffee in the Cafetière for too long, as it may become bitter.
Bodum Cafetiere Accessories
Enhance your coffee brewing experience with our collection of Bodum Cafetiere accessories . From replacement glass beakers to stylish coffee cozies, we've got you covered. These accessories not only add functionality to your Cafetière but also add a touch of personal flair to your daily coffee routine.
In conclusion, a Bodum Cafetiere is the perfect companion for every coffee enthusiast. Its unique brewing method, combined with the right coffee beans and proper techniques, guarantees a coffee experience that will elevate your senses.
At MaxiCoffee , we offer a wide range of Bodum Cafetieres and accessories to help you brew the perfect cup of coffee every time. Explore our selection today and take your coffee journey to new heights!