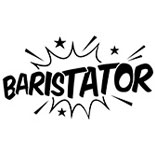 Our selection of Baristrator products
Baristator is the must-have brand for baristas in search of perfection.
Accessories are made in Italy and developed with famous champion barista. They are now available to the general public, and we have selected the best models and exclusive offers just for you : tampers, kettles and pour over, etc... Discover our whole Baristator range on MaxiCoffee to become a real barista in your own home!
Baristator | Tampers & coffee distributors
Baristator | Barista at home
Baristator | Milk jugs
Baristator | Barista accessories and Latte art
Baristator | Professional Barista Accessories
Baristator | Gift ideas
Baristator | Tamping mats
Baristator | Knockboxes & knock out drawers
Baristator | Pour-Over Coffee Accessories
Baristator | Coffee Scales
Product(s) 1 to 31 / 31 (in total)