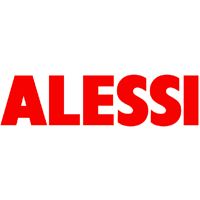 Our Alessi selection
Alessi has a wide range of high-end products made entirely in Italy, designed and created by hugely talented designers.

Since its creation in 1921, the majority of Alessi items have been produced through the cold working of metals. This tradition is still alive today through the skilled workers at the Crusinallo plant in Omegna. According to Alberto Alessi : ""A true design work must move people, convey emotions, bring back memories, surprise, and go against common thinking." 
From Moka Pot coffee makers to teaspoons , juicers , cups , kettles and milk jugs ... Enjoy the beautiful products revisited by Alessi and their designers!
Alessi | Moka Pot
Alessi | Coffee gift ideas
Alessi | Kitchen & Bar accessories
Alessi | Coffee & cappuccino spoons
Product(s) 1 to 14 / 14 (in total)